Personalised Doormat
29,95 €*
Ready to ship in 2 work days
Personalised doormat: popular design templates
All product information for the personalised doormat
Details
Size: 50 x 75 cm
Depth: 2 mm
Material: surface of polyester, back of black rubber
Weight: 690 g
non-slip rubber backing
Non-Slip
This personal doormat stays where it belongs: The back of the doormat is made of rubber and therefore it sticks firmly to the floor.
Perfect size
Our personalised floor mats are 75 x 50 cm. This is the ideal size for your front door. For comparison: an average door has a width between 73,5 and 86 cm.
Low risk of tripping
Our printed floor mats are only 2 mm thin. They snuggle perfectly to your floor and are no bulky trip hazard.
Machine washable
The personalised floor mats can be easily cleaned at 30° by hand or in the washing machine.
We love the doormat as...
Gift for moving in or for a housewarming
Wedding gift with the names of the bridal couple
Birthday present
Bowl carpet pad for dogs and cats
Logomats for clubhouses, stores or hotels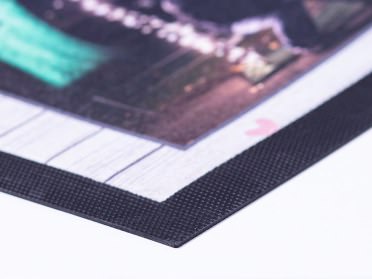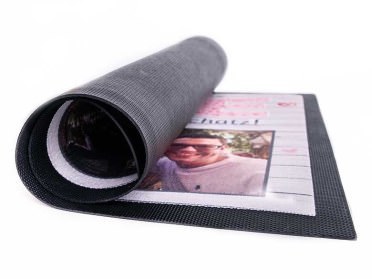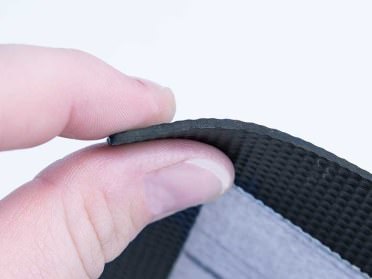 Frequently asked questions about the personalised doormat
How can I clean the doormat?
You can wash the doormat with cold water (30 °). You can clean it by hand or use the washing machine.
What material is the doormat made of?
The back of our personalised doormats is made of black rubber. Your motif is printed on the polyester surface. This is soft and flexible and reminding of felt. The smooth surface without bristles makes your motif stand out especially well.
Can I use the doormat indoor and outdoor?
Yes, the soft material of the doormat with name feels especially comfortable indoors. However, using the doormats outdoors is also no problem. Material and pressure withstand the weather.
Does the print on the doormat wear off over time?
For printing on our floor mats, we use the thermo-sublimation process. The colors will bond firmly with the material of the doormat. The motif on your self-designed doormat will therefore remain for a long time.
Related Products