Design your Wine label
2,95 €*
Ready to ship in 2 work days

Product is added to cart
Your chosen photo

Your text
You didn't enter any text.
Font:
×
Wine labels: Popular Design Templates
All about our wine labels
Details
ready for dispatch in 48 h
many design templates
Material: self-adhesive foil
design with your own text or photo
Size: approx. 13,5 x 9,2 cm
Perfect fit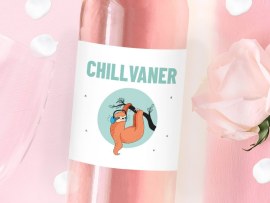 The wine labels are made of high quality self-adhesive material, which ensures easy and quick application on the bottles.
Great design templates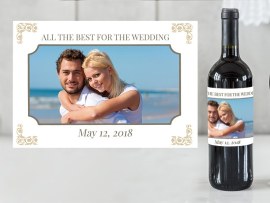 We offer you a wide range of design templates for your personalised wine label. Choose your favorite wine label from our free design templates and customize it with text or photos.
Perfect gift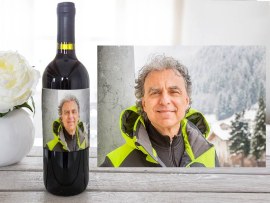 The wine labels are a great gift for people who already have it all - after all, you can't go wrong with a good bottle of wine and a personal touch.
Frequently asked questions
Is the wine included?
No, the package only contains the wine label. You cannot order wine bottles from us.
Do you offer a volume discount?
Yes, we offer volume discounts starting at 5 labels. We are also happy to advise you on special custom design orders for weddings or other occasions.
Do the wine bottle stickers fit on every wine bottle?
The wine labels fit perfectly on standard wine bottles - they usually completely cover the original wine labels, saving you the trouble of time-consuming removal.
Thanks to the self-adhesive membrane, it is very easy to attach to all standard wine bottles.
Combine the wine label with th wine glass

If you are looking for a perfect gift set you can design engraved wine glass matching perfectly with the personalised wine labels. This beautiful wine set is a perfect birthday present or wedding gift.
Discover wine glasses
Similar Products